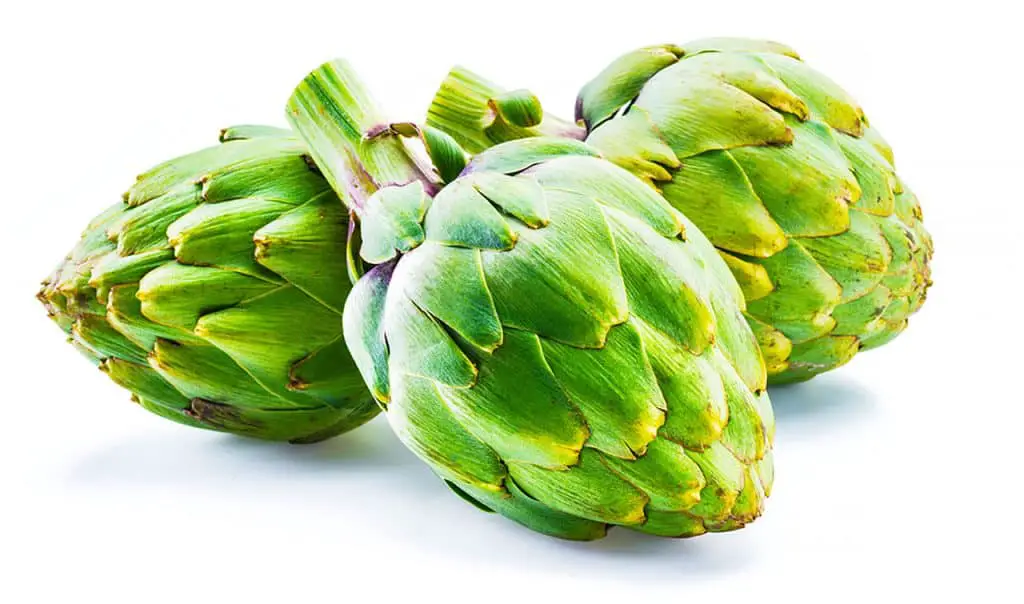 This site may contain links to affiliate websites, and we receive an affiliate commission for any purchases made by you on the affiliate website using such links.
Yesterday a friend called me and said she spent more than 15 minutes debating with her husband about whether artichoke dip could be keto-friendly or not.
So she called me to answer the question and 'save' her marriage.
I thought the answer was going to be easy, but I was way wrong.
Why Is It So Confusing If Artichokes Are Keto Friendly Or Not?
I've been eating artichoke on my keto diet for years, and I've been offering it to the keto customers of my Meal Prep Delivery Business, also.
To learn more about what a Meal Prep Business is, Click Here to visit our other website FoodBusinessPros.com.

~Angela
I really thought that I KNEW artichoke was low carb, but my friend said her husband had visited the USDA FoodData Central Database and now she wasn't sure.
Now if you've been reading my other "Is It Keto?" articles, you know that the USDA Database is my go-to source of data when writing about nutritional content.
So I headed over to the database to see what mistake her husband had made, and here is what I found.
Net Carbs In Artichokes From The USDA Data
| | | |
| --- | --- | --- |
| Artichoke Serving Size | Total Carbs | Net Carbs |
| 1 small globe (103 g) | 9.16 g | 4.52 g |
| 1 medium globe (125 g) | 11.1 g | 5.48 g |
| 1 large globe (157 g) | 14 g | 6.94 g |
| 1 cup, hearts (173 g) | 15.4 g | 7.62 g |
| 1 hearts (28 g) | 2.49 g | 1.23 g |
As Per USDA Food Database
Okay, that table was shocking to me.
That's quite a lot of net carbs and at that level, artichokes would be questionably keto-friendly for those experienced keto dieters who are pretty carb tolerant.
Her husband was correct about what was in the database, but I still didn't think he was correct about the carbs in artichokes and now I was questioning the database.
Other Sources Of Nutritional Data About Carbs In Artichokes.
I went running around my house looking for cans of artichoke hearts. I found one big jar in the commercial kitchen in my basement, but I wanted more data.
So I drove to Walmart and looked at the brands of artichoke hearts that they had on their shelves.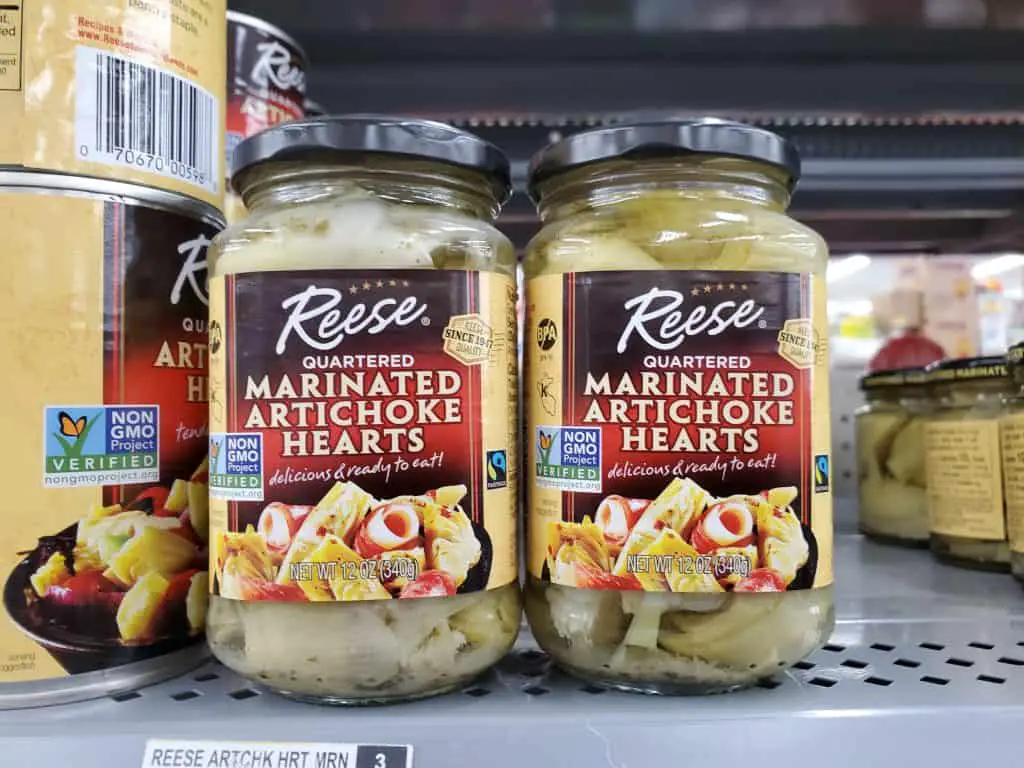 That gave me three different brands of canned artichokes that I could study.
Here are pictures of each.
Check out the net carbs on each and everyone of those brands!
That's what I have always believed to be true about artichokes.
How Many Carbs Are In Artichokes?
After all of my research, I called my friend back and shared the good news.
Her husband and the USDA Database are both mistaken.
A half-cup serving of artichoke hearts has just one net carb. Artichokes are very low in net carbs.
Are Artichokes Keto Friendly?
While the total carbs are rather high, their high natural fiber content greatly reduces their net carbs.
Artichokes are keto-friendly because they are very low carb in regular serving sizes, especially considering that we usually eat them as a side-dish or minor ingredient. A one-cup serving of artichokes has just 2 net carbs.
What's The Key Takeaway, Then?
There are two key takeaways from this adventure.
First, go ahead and enjoy artichokes on your new keto diet. You can even still have that amazing artichoke dip that we all love so much.
Second, always double-check new information about anything. Even the USDA FoodData Database seems to have some mistakes.
I give things a quick common-sense check, which is what I did when I saw the data from the database. Having failed that simple test, I went looking for other sources of information.
With that, I finally arrived at the right answer.
Keto on!
~Angela
More Is It Keto Articles Linked Below!
Links to Keto Friendly Food Articles