Advantage Keto Diet
Helping you Start Your Keto Diet Easily
Beginners Keto Diet Guides, Low-Carb High-Fat Recipes, Keto Meal Plans, and Related Research.
About Us
Helping Keto Beginners Start their Keto Diet Easily.
and
Helping Experienced Keto eaters upgrade their Keto Diet.
Are you a Keto Diet Beginner?
Most Recent Advantage Meals' Keto Articles & Recipes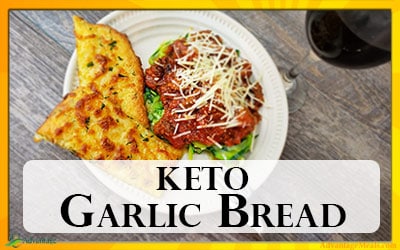 Easy Keto Garlic Bread Recipe that has only 2 net carbs, 17 grams of fat, and is gluten free. Not only that, it's delicious and comes out beautiful. This easy low carb recipe is perfect for you Keto Diet!