Advantage Keto Diet
Helping you Start Your Keto Diet Easily
Beginners Keto Diet Guides, Low-Carb High-Fat Recipes, Keto Meal Plans, and Related Research.
About Us
Helping Keto Beginners Start their Keto Diet Easily.
and
Helping Experienced Keto eaters upgrade their Keto Diet.
Are you a Keto Diet Beginner?
Most Recent Advantage Meals' Keto Articles & Recipes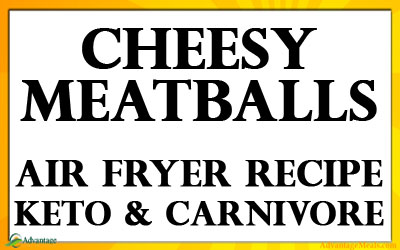 Delicious, easy Keto meatballs you can put together in less than 30 minutes, with no greasy, splattery mess! My kids love meatballs. And I like them, too. But I HATE frying them. If it were up to me, I'd mix up the ingredients, shape it into a loaf and throw it in the...