Is there such a thing as Keto Candy?
This site may contain links to affiliate websites, and we receive an affiliate commission for any purchases made by you on the affiliate website using such links.
Have you heard of Halvah (or Halva)?
This Middle Eastern candy is traditionally made in many different ways in many different cultures.  One of the more popular versions of Halvah is made from sesame and honey, which obviously isn't good for a ketogenic diet.
I stumbled on this wondeful sounding confection when looking for a way to make a low-carb fat bomb out of the jar of tahini languishing in my pantry. 
This Keto Halvah is as close as I've gotten to a recipe for Keto Candy. Is it really Ketogenic Candy? 
Should we be trying to make keto candy or should we just avoid anything that brings back fond memories of pre-keto candy? 

Those are questions for you to answer, and when you do, please let us know in the comments.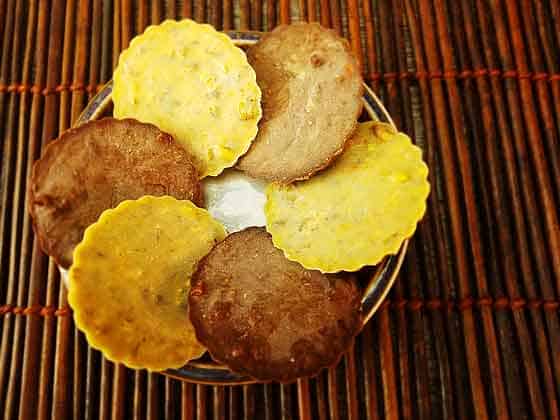 Tahini is a paste made from sesame seeds. With a texture similar to nut butters, I knew there had to be fat bomb possibilities…perhaps even keto candy possibilities?
I used to use tahini to make homemade hummus. And while I still eat hummus occasionally when I am cycling in carbs, for the most part, hummus has phased out of my Keto life. With it went the one recipe that I was familiar with for tahini.
I also had a bag of cacao butter sitting around. I bought it because I thought it would make a good substitution for coconut oil in fat bombs. (Coconut oil and I don't get along, unfortunately.) But I hadn't found a recipe that really grabbed me to try out the cacao butter.
When reading about all the wonderful variations for Halvah, which include chocolate – you know I love chocolate, even on my keto diet! – I started to formulate a plan. Some variations added crushed pistachios, which are one of my husband's favorites. All of a sudden, I knew I'd found my new fat bomb recipe!
Easy Low Carb Dessert Recipe.
Halvah Tahini and Pistachio Fat Bomb
Inspired by the Middle Eastern candy, these Halvah keto fat bombs use keto-friendly tahini, cacao butter, and crushed pistachios to make a unique low-carb treat. With chocolate flavor, a touch of sweet, and the crunch of pistachios, my family thinks these fat bombs are like eating a candy bar!

Print
Pin
Rate
Instructions
Melt cacao butter. I measure it in grams on my kitchen scale ahead because it's usually sold in chunks. That makes it hard to measure by volume. If you don't have a kitchen scale, melt an amount approximate to ½ cup. Pour into a glass measuring cup to determine ½ cup. Pour off any extra into a heat-safe container and let cool. Break apart and return to the container..

Add tahini to cacao butter and melt over low heat.

When combined, stir in cacao powder (if using), salt and Swerve.

Remove from heat.

Stir in vanilla extract and crushed pistachios.

Spoon by heaping tablespoons into candy molds. If you don't have molds, line an 8" x 8" baking pan with parchment and pour the mixture in.

Freeze until set, about 30 minutes. If using baking pan, break apart into serving size pieces.
Nutrition – Not laboratory tested.
Nutrition Facts
Halvah Tahini and Pistachio Fat Bomb
Amount Per Serving
Calories 68
Calories from Fat 54
% Daily Value*
Fat 6g9%
Sodium 5mg0%
Potassium 75mg2%
Carbohydrates 4g1%
Protein 2g4%
Vitamin A 19IU0%
Vitamin C 1mg1%
Calcium 14mg1%
Iron 1mg6%
* Percent Daily Values are based on a 2000 calorie diet.
Love this recipe?
Please give it a rating in the comments below!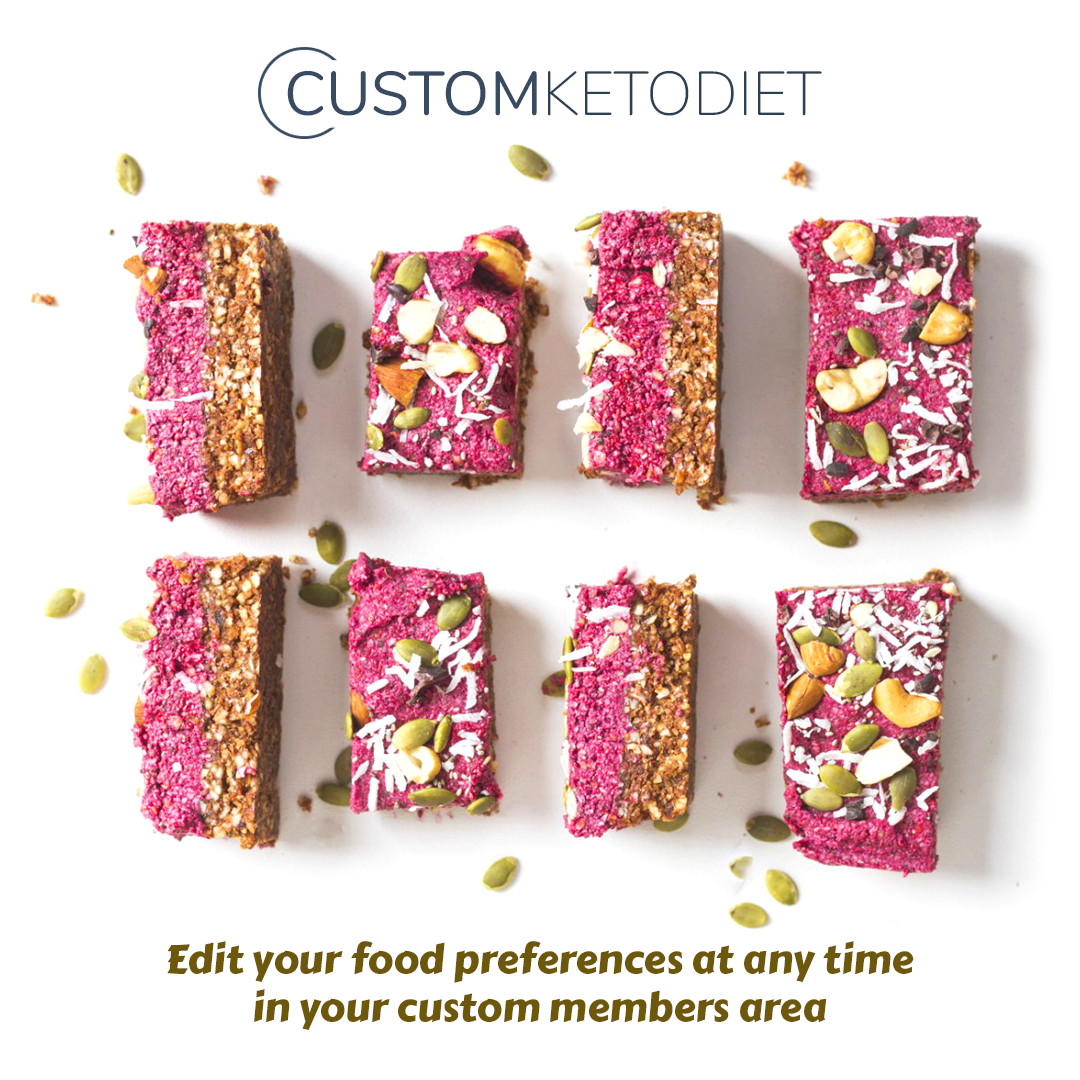 If you need a Fully Customized Meal Plan, you should consider my sponsor, Custom Keto.
If you need a stupid simple Keto Meal Plan, you should consider my own No Cook Keto Meal Plan.
~Angela