Do you find the Keto Diet Complex & Confusing?
The No Cook Keto Meal Plan makes Starting Keto Simple.
Why is No Cook Keto the Easiest Way to Start Keto?
Everything you need to easily start a keto diet.  Keto Diet Basics, Menus, Recipes, Macros, Shopping Lists, and Self Evaluation Form.
All the work is done for you. Daily menus including Breakfast, Lunch, Dinner, and Snacks. Shop local or online with links provided.
Everything you need in just 41 clear and concise downloadable pages. The PDF book has four pages of keto basics, then menus, shopping lists, and recipes.
Includes our No Cook Keto Daily Support Emails to help you succeed while building your keto knowledge in a few minutes each day.
Author
Angela Davis
With a Bachelors in Anthropology and a Masters in Holistic Nutrition, "No Cook Keto" is the child of a lifetime of learning and  over a decade of coaching local clients to their wellness goals with a ketogenic diet.
What does the No Cook Keto Meal Plan look like?
Check out these screen shots of the downloadable No Cook Keto.
The information you need
When you need it
Provided clearly and concisely.
Clear & Concise to be respectful of your time.  If you don't want to read a keto book to start your Keto Diet, this meal plan is for you.
Being self-employed for nearly our whole lives, we committed long ago to always treat people like we want to be treated.  In this case, that means that we want you to always be confident that you got your money's worth. – Angela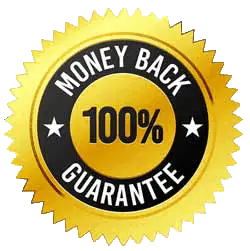 30 Day Money Back Guarantee. No Questions Asked.
Just $14.99
Regularly $29.99
Save $15 When You Purchase Today
From a No Cook Keto customer:
"I purchased your book and I am on day 5 of the 21 no cook meal plan. I have really found the meal plan easy to adhere to so far and I feel good." - Sarah
Want to download a sample for free?
Purchase Now
Immediately download the PDF
Signup for the Support Emails
Watch for the first email
Get your Keto on!
30 Day Money Back Guarantee. No Questions Asked.
---
Do you have questions?   
Contact Me – Angela
Just $14.99
Regularly $29.99
Save $15 When You Purchase Today