I love football and when I watch football, I love spicy chicken wings. My Keto Gluten Free Hot Wings are are sugar-free and unbreaded. They are good for a Keto Diet or a Primal Diet. And they are just darn good hot wings. You'll forget you're on a keto diet when you're feasting on these sugar-free wings on game day.
I eat them with a Keto Fat Booster on the side to help me hit my fat macro target. This Low Carb Ranch Dressing is super simple as a not cook keto recipe.
We used to watch a lot of football games at the bar, and we loved to drink beer and eat bar food. Hot wings were definitely one of our favorite bar foods. But even before we went Primal (and then Keto) eating bar food left us with heartburn, indigestion, and uncomfortable bloating. We started making our own wings at home, and not only do they taste better, we feel better, too!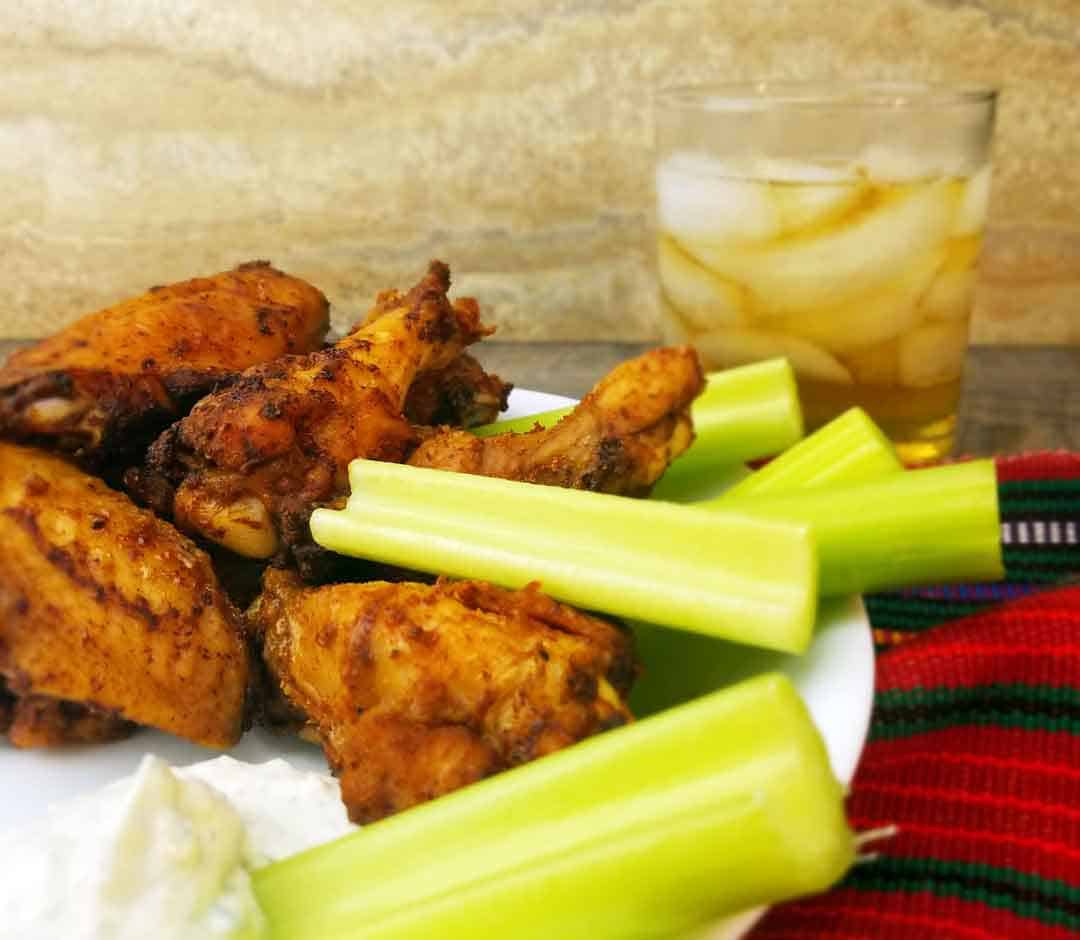 And yes…that is a glass of bourbon in the background. I miss my beer on my Keto diet, but I can still have an adult beverage on game day. And the benefits of my keto way of eating make avoiding beer easy…well, easier.
After the recipe is an affiliate link to the crisper pan that I use for wings and so much more. No more soggy bottoms and much crispier treats.

| | |
| --- | --- |
| | |
Rinse and pat dry the wings using a paper towel.

Put wings in mixing bowl, and dust with Baking Powder. You want just a dusting which will help pull the moisture out of the skin giving crisper wings. Too much and you start tasting it.

Let wings rest for at least 15 minutes with baking powder on them. Then add the other spices in a few batches, stirring the wings between each addition of spice to make sure the spices are distributed and the wings well coated.

If you have a crisper pan, cover the bottom pan with aluminium foil for fast clean up. And put the wings in the wire rack. If you don't have a crisper pan, cover a cookie sheet with foil and place a wire baking rack inside. If you don't have a wire rack, you can place the wings on the foil, but they will stick a bit and not get as crispy.

Bake at 350 degrees for 45 minutes or until the wings are cooked through.
Nutrition Facts
Keto Gluten Free Oven Hot Wings
Amount Per Serving
Calories 236
Calories from Fat 162
% Daily Value*
Total Fat 18g 28%
Cholesterol 105mg 35%
Sodium 2415mg 101%
Potassium 86mg 2%
Total Carbohydrates 3g 1%
Protein 18g 36%
* Percent Daily Values are based on a 2000 calorie diet.
The secret tool to get crispy wings is a crisper pan like this.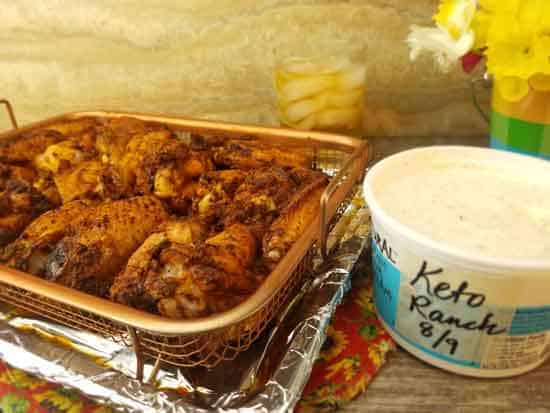 If you liked this keto recipe, here are some more you might also like to try.
No Cook Keto Taco Bowl Recipe
Keto Breakfast Casserole Recipe - An Easy Low Carb Breakfast
Keto Bacon Deviled Eggs Recipe
Keto Eggnog Ice Cream - Low Carb Recipe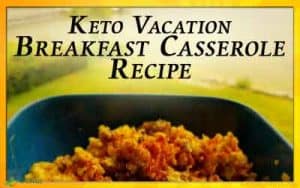 Keto Vacation Breakfast Casserole