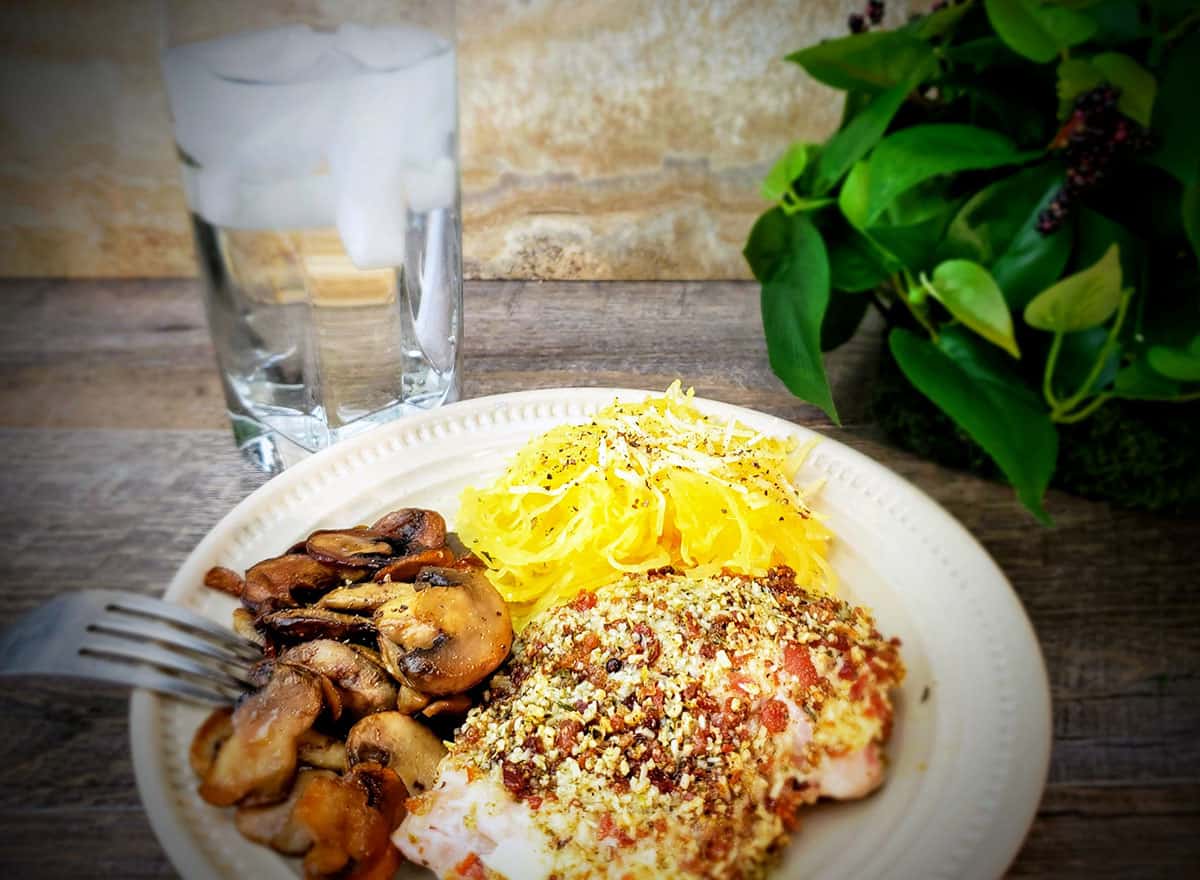 Parmesan cheese and bacon combine to take boneless chicken thighs from simple to fantastic in this low-carb and Keto recipe. Plus, the prep is quick and easy, so this makes a wonderful, family-friendly weeknight meal.
We love chicken thighs. They are an every week Keto meal prep staple at our house. Many times, we make these super simple Baked Bone-in Chicken Thighs. But sometimes, you want something a little more dressed up.
One of my favorite kitchen shortcuts is to use mayonnaise as a way to get toppings to stick to baked meats. Often, an egg dip or wash is used to achieve this combination, but that gets messy and is more complicated. Mayonnaise is made out of eggs and it supplies a similar "glue" consistency, plus you can just spread it on. So easy!
Mayonnaise is a Keto staple at our house for many reasons. From dips to sauces to dressings and uses in recipes like this Parmesan Bacon Crusted Chicken Thighs, we always have several jars on hand. We always use an avocado oil based mayonnaise because we avoid industrially processed oils (they are highly inflammatory!) 
Our favorite is Primal Kitchen Avocado Oil Mayo, which we include in our monthly Thrive Market autoship. They make sure I never run out!
The mayonnaise also adds a depth of flavor to these chicken thighs. Add parmesan cheese, bacon and yummy Italian flavors in the herbs and spices, and this is a dish my family all love. Keto for the win!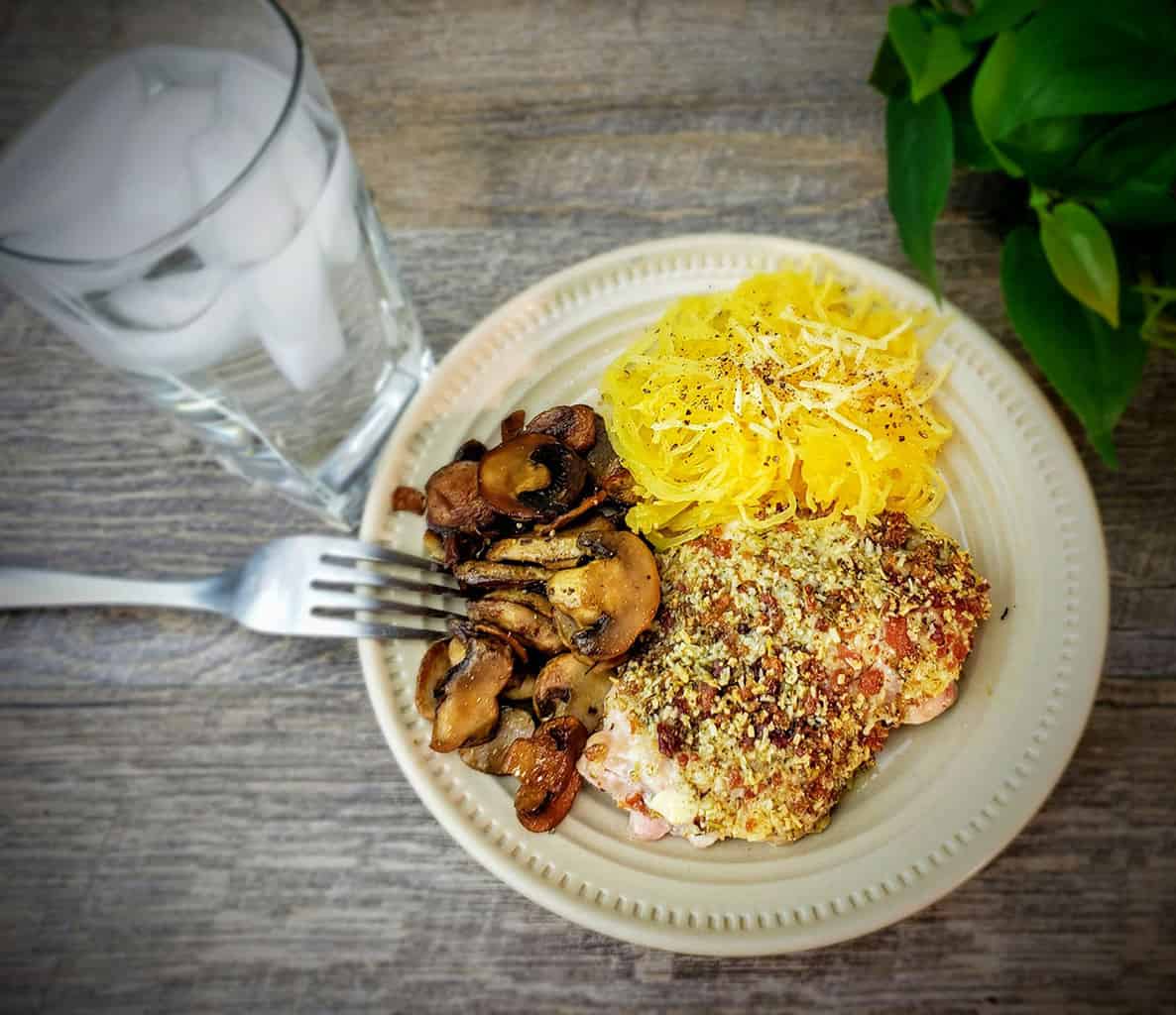 ---
Easy Low Carb Chicken Thigh Recipe
If you like the recipe below, please take a moment to Rate this recipe and Share it.  We work so hard on publishing these recipes, and those little acts of kindness mean the world to us.  
Thank You,
~ Angela