Keto Supplements – How and Why I supplement my Keto Diet
Ask Angela about Keto Supplements
In this episode of #AskAng on YouTube, Angela answers the question "What keto supplements do you take on your ketogenic way of eating?"  Angela goes through what she supplements on her current keto diet as well as what she supplemented during years of eating a primal diet.  She has provided affiliate links to most of the keto supplements after the video.  As always, the content of the #AskAng video is summarized after the video.
Whole Food as a Keto Supplement
I prefer to get as much of my nutrition needs from food sources as possible. It's entirely possible to eat ketogenic without supplements.
That being said, some people find supplementation on Keto Diet to be helpful and supportive.
I am one of those people!
Yet with my focus on whole nutritious food, you'll see that even my keto supplements are largely food based.  
My Keto Supplements
The links below include Affiliate Links.
Pink Himalayan Salt – Replaces sodium lost through diuretic action of ketosis. In addition, the Pink Himalayan Salt contains over 84 minerals and trace elements from the ancient sea beds that it's minded from.  It's good salt, probably the best. I use liberally on food, in cooking, and sometimes in my water, if needed.
Potassium – I don't actually supplement potassium but many on Keto do. It is very well absorbed from food (avocado and dark leafy greens are two good ones). If you need more, Morton Lite Salt is a good way to add some without taking too much.
Apple Cider Vinegar (ACV) – I've taken for years. Good for carbohydrate metabolism, blood sugar regulation, fatty acid metabolism and protein synthesis. We use Bragg's Raw ACV.
Kelp Seasoning – Sea vegetables are high in iodine, which I don't get from iodized salt since I use pink sea salt. Iodine is important for thyroid health, and kelp is easy to shake in and has other nutrients, as well.
I don't use these popular Keto Supplements
MCT Oil or Coconut Oil – Great for fuel and ketone production, medium chain triglycerides can be great for ketogenic diets. Coconut oil doesn't agree with me, unfortunately.
Exogenous Ketones – Supplemental ketones are still new and research is slim. The form is different than what is produced by the body during ketosis and it is used differently. I am not sure it is beneficial for weight loss but some people swear by it.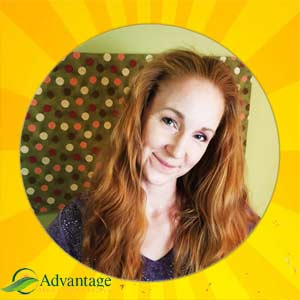 Angela Davis
Founder Advantage Meals
Angela earned her Master's Degree in Holistic Nutrition 14 years ago and began her lifelong journey of nutrition and wellness learning.  She began keto meal planning and cooking over a decade ago when she began working with local clients who were under the direct supervision of a medical doctor.  Angela is the author of No Cook Keto, the easiest keto meal plan available.
Disclaimer: I am neither a licensed nutritionist nor medical professional.  I never prescribe diets.  I only share my personal experiences and those of my clients for informational purposes only.  Nutrition details are provided for informational purposes only, and should not be considered medical nutritional data. You should consult your medical professional before making any major changes in the way you eat.