Ask Ang – How to stay Keto on Vacation?
This week's "Ask Ang" question comes from my own daughter, Marley.  As we prepared for a family vacation to the gulf beaches, Marley wanted to know how my husband and I would eat Keto on vacation. After seeing us cook whole foods all of the time, she wondered how we would stay in ketosis while traveling?  Great question, Marley.
Please take a moment to leave Angela a comment below. 
She'd love to hear from you.
Do you have Keto Questions?  Don't hesitate to Ask Ang (short for Angela).
Regardless of how you choose to Ask Ang, please take a moment to Like / Follow our social media channels.  Each interaction with you on those channels help support our efforts on Advantage Meals.
More Keto articles from Advantage Meals
These are our favorite keto fat bomb recipes.   Please, tell me in the comments what your favorite fat bomb recipes is. ~Angela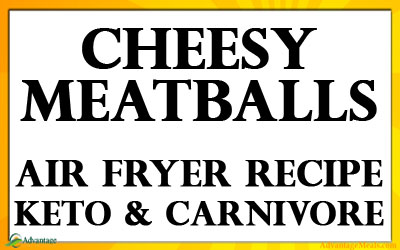 Delicious, easy Keto meatballs you can put together in less than 30 minutes, with no greasy, splattery mess! My kids love meatballs. And I like them, too. But I HATE frying them. If it were up to me, I'd mix up the ingredients, shape it into a loaf and throw it in the...
Easy & Yummy Keto Snack - Keto Chicken Hearts This is a super easy keto recipe.  I eat these as a snack while watching the game. A little Franks Red Hot on these crispy hearts makes for some darn fine game day fare. Keto Organ Meat? We all know we should eat more...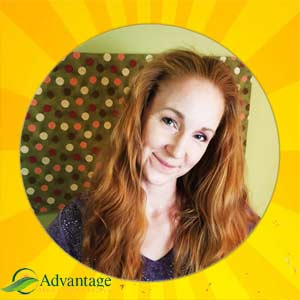 Angela Davis
Founder Advantage Meals
Angela earned her Master's Degree in Holistic Nutrition 14 years ago and began her lifelong journey of nutrition and wellness learning.  She began keto meal planning and cooking over a decade ago when she began working with local clients who were under the direct supervision of a medical doctor.  Angela is the author of No Cook Keto, the easiest keto meal plan available.
Disclaimer: I am neither a licensed nutritionist nor medical professional.  I never prescribe diets.  I only share my personal experiences and those of my clients for informational purposes only.  Nutrition details are provided for informational purposes only, and should not be considered medical nutritional data. You should consult your medical professional before making any major changes in the way you eat.