Keto Macro Calculations
This site may contain links to affiliate websites, and we receive an affiliate commission for any purchases made by you on the affiliate website using such links.
This week's #AskAng comes from a Keto for Beginners forum where there are a lot of folks new to the ketogenic diet.  One of the most common questions that we get is 'What should my Keto Macros be?'  Getting your macronutrients correct is essential to achieve effortless weight loss on a Keto Diet.  It's also essential to assure that your keto diet is a healthy experience.
In the Ask Ang video below, Angela talks through macros while on Keto, why you should track your food, the keto macros we suggest to start with, and some tools to help you out.  Below is an outline of the main points in the #AskAng Video.  After the video, you will find links to our favorite Keto Macro Calculator and other resources mentioned in the video.
---
Understanding Keto Macros – Outline
Counting macros is not necessary to be in ketosis. Following the basic Keto meal template will get you there just fine. A serving of protein, a handful of non-starchy vegetables and at least a couple of spoonfuls of fat.
It's a good idea for everyone to track their food intake for at least a week at some point.
Getting to know your macros – there are many different approaches people take, and what's important is that you find the way that works best for your body and your life.
There is no one right way. Pick a place to start, try it for at least 3 weeks, and adjust to what you feel is best for you. 
Our No Cook Keto Meal Plan has all the macros figured and tracking done for you. If you follow it, you'll learn about portion sizes and carb amounts through experience, no tracking necessary.
The macros we use in No Cook Keto are a good starting point for most people whose goal is to lose weight. 1500 calories, 25 net grams of carbs, 75 grams of protein and 125 grams of fat.
There are calculators online to help you figure out an appropriate calorie amount for your body and lifestyle. Here is a link to one that will also figure your macros after you enter your desired net carb intake.
To track your food, there are numerous apps to help. We use MyFitnessPal. Others we have seen recommended are Cron-O-Meter, Carb Manager and Senza.
Macros are not set in stone. If you are not hungry, you do not have to keep eating to "hit your macros." If you are truly hungry, it's ok to eat more. Start with water. If you're still hungry, eat something high in fat. If you're still hungry, eat some protein. Do not add carbs until you've been eating Keto for at least 3 weeks. Then you can start adjusting and figuring out what really works for you.
---
---
Resources to Calculate Keto Macros
Here is a link to our favorite Keto Macro Calculator.  We like that it starts with you setting the grams of carbs that you are targeting on your keto diet, as discussed in the #AskAng video above.
If you'd rather test the ketogenic diet before you start tracking your macros, here is a link to more information about our No Cook Keto meal plan.If you found this Ketogenic Information helpful, please Share It and Follow Us on social media.  Those easy things help us so much.  Thank you.
Advantage Meals' Beginners' Guide to the Keto Diet.
Read these articles to master the Keto Diet, or jump around to the ketogenic information that you need today.
Not finding the information you need?  Just ask.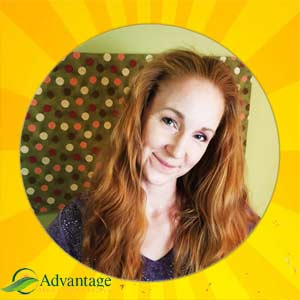 Angela Davis
Founder Advantage Meals
Angela earned her Master's Degree in Holistic Nutrition 14 years ago and began her lifelong journey of nutrition and wellness learning.  She began keto meal planning and cooking over a decade ago when she began working with local clients who were under the direct supervision of a medical doctor.  Angela is the author of No Cook Keto, the easiest keto meal plan available.
Disclaimer: I am neither a licensed nutritionist nor a medical professional.  I never prescribe diets.  I only share my personal experiences and those of my clients for informational purposes only.  Nutrition details are provided for informational purposes only, and should not be considered medical nutritional data. You should consult your medical professional before making any major changes in the way you eat.