The Best of Advantage Meals Keto Christmas Recipes 2018
The holidays are a time for family, friends, and joy. They are not a time to stress over what you're eating or to abandon months of good eating habits.  With these great Keto Christmas Recipes, you can enjoy your Christmas and keep your ketones.
There will be some low carb challenges this holiday season.  If your family normally does turkey, you're probably okay because most turkey recipes are low carb. Whatever your traditional Christmas Turkey recipe, just watch for hidden sugar…and be sure to leave it out of the brine!
Now, if ham is your traditional Christmas meal, be careful.  A lot of hams are cured with some sugar, and the sauces are almost certainly filled with ketone killing carbs.  Just shop carefully and look for a lower carb sauce for your Keto Christmas Ham.
Now let's focus on Keto friendly Christmas side-dishes and desserts.
Below you'll find our best Keto Christmas side dish recipes as well as some of our favorite low carb dessert recipes.  All of these are easy low carb recipes to make your holiday planning even easier.  
P.S.  Don't forget to check out our Keto Christmas Gift Guide..it just might be time to buy yourself a well deserved reward.
---
Click on the Keto Recipe Picture to go to the Full Keto Christmas Recipe
---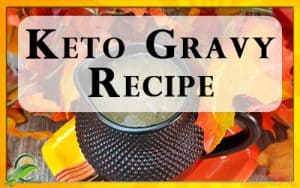 Keto Brown Gravy Recipe - Keto and Carnivore
Keto Eggnog Ice Cream - Low Carb Recipe
Keto Eggnog Recipe - Easy Low Carb Eggnog Recipe for your Keto Christmas
No Bake Chocolate Cranberry Cookies - Low Carb, Paleo, Primal
Keto Bacon Deviled Eggs Recipe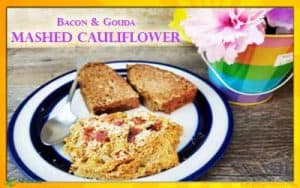 Bacon and Gouda Mashed Cauliflower
Keto Whipped Cream Recipe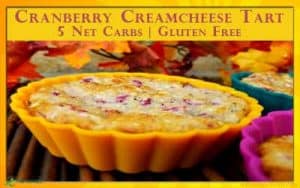 Low Carb Cranberry Cream Cheese Mini Tart
Keto Crustless Pumpkin Pie
Keto Cranberry Sauce Recipe
Keto Ranch Dressing Recipe - A Fat Booster
Low Carb Avocado Mousse Recipe - Perfect for a Keto Diet
Keto Crab and Gouda Stuffed Mushroom Recipe
Keto Potato Salad Recipe - Low Carb Side-dish Recipe
Keto Steak Sauce Recipe with Horseradish
Keto Stuffed Pork Loin Recipe
Bacon Wrapped Asparagus Recipe
Keto Whipped Cream Recipe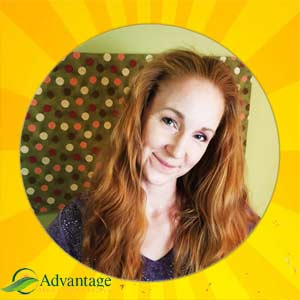 Angela Davis
Founder Advantage Meals
Angela earned her Master's Degree in Holistic Nutrition 14 years ago and began her lifelong journey of nutrition and wellness learning.  She began keto meal planning and cooking over a decade ago when she began working with local clients who were under the direct supervision of a medical doctor.  Angela is the author of No Cook Keto, the easiest keto meal plan available.
Disclaimer: I am neither a licensed nutritionist nor medical professional.  I never prescribe diets.  I only share my personal experiences and those of my clients for informational purposes only.  Nutrition details are provided for informational purposes only, and should not be considered medical nutritional data. You should consult your medical professional before making any major changes in the way you eat.