Trying to start a Keto Diet can be so confusing. There is so much information out there, and so many people trying to tell you the one-right-way to keto. It's so easy and common to suffer from paralysis by analysis when it comes to deciding how to start keto.
Starting a Keto Diet Doesn't Have to Be Complicated
I believe the best way to begin a keto diet is by starting.
What I mean is that you don't have to master the ketogenic diet before you start your transition into ketosis.
Instead, you just need the basics and a good plan to make the transition while continuing to fill in the missing pieces of your keto knowledge.
I'm keeping this keto beginners guide simple and concise. You don't want to spend days studying keto, you want to get into ketosis!
---
Simple Steps to Starting A Keto Diet
---
If you find value in these steps to begin a ketogenic diet, please take a moment to let me know in the comments and share it with others.
The Steps to Start a Keto Diet
---
Step 1 – Get the Keto Diet Basics
There are countless articles out there on what is the keto diet is and why it works. My own comprehensive keto article is nearly 5,000 words and will take you an afternoon to work through. But you don't need that right now. Instead you just need the basics before you start a keto diet.
How I can help you.
In my No Cook Keto Meal Plan, I include a very condensed section on what the keto diet is and why it works. You need this basic understanding to be successful, so I pulled it out of the premium meal plan and posted it here for free. Reading this clear and concise explanation of the Keto Diet will take just a few minutes and give you the basics that you need before you start a keto diet.
Read Keto Simplified – What is Keto: The Basics
Check out the Keto Rules. This short article nails the basic rules of keto for the ketogenic beginner.
If you want to upgrade your understanding of the keto diet without diving into the whole 'What is the Keto Diet and Why Does it Work' article, take a few minutes to read the the Rules of Keto article.
---
Step 2 – Commit to 3 Weeks of Keto
Three weeks is the magic number to start a Keto Diet.
Why?
Most people can get into ketosis in a week or less, but some take longer. Almost everyone makes the transition within two weeks.
With a commitment to three weeks, you are giving your body a chance to make the transition into ketosis and your mind time to experience how being a fat burning machine feels.
Less than three weeks doesn't give you a fair opportunity to see how keto works for you. More than three weeks might be too daunting. Let's choose the easiest way start a keto diet, and that way is three weeks of keto.
Perhaps even more importantly, a commitment to JUST three weeks isn't as intimidating as telling yourself you're doing this forever.
You can do three weeks of anything, right?
How I can help you.
I'm going to shoot dead straight here…This one is really all on you.
Making the transition from being a sugar fueled person to a fat burning machine is not going to be without its challenges.
All I can do to help here is encourage you to take a really honest look at your own life as it is currently and what it could be. Is the possibility of better health worth just 3 weeks of commitment? If it is, then make the commitment and get started. Most people start to experience the improved energy, mental clarity and weight loss that comes with being in ketosis within the first three weeks. After that, you'll want to keep going because you know it works!
I can help you make that three week keto challenge easier once you've made the commitment.
---

---
Step 3 – Decide how you are going to feed yourself & what you need.
Over the last 15 years, I've helped countless people follow countless kinds of diets.
I've seen many different diets succeed, but from my first-hand experience, the Keto Diet is the easiest and most sustainable way to achieve effortless weight loss for most people.
Many of those I've tried to help have experienced success. Some have failed.
Of the diets that I have seen crash-and-burn, most failed because the person didn't have the right food available, at the right time, in the right location.
You must avoid that failure.
I try to avoid cliches, but some cliches exist because of the truth they embody. As Benjamin Franklin said, "Failing to plan is planning to fail." Please don't plan to fail.
Let me help you plan how you are going to feed yourself.
---
How to feed yourself over your three week keto challenge?
Keto Meal Prepping
A good Keto Meal Plan
Eating Out on Dirty Keto
---
Most likely, you'll find that your three weeks is a combination of those three choices.
Don't forget your keto snacks & any supplements you choose for your three weeks.
How I can help you.
If you are Keto Meal Prepping. Look through our easy low carb recipes. The Crispy Chicken Thighs are a staple at our house and a great way get through your three weeks. Meal prepping means that you are going to have some repetition, but it's only for three weeks. You can do that.
If you are considering using a Keto Meal Plan, take a look at my No Cook Keto Meal Plan. I designed No Cook Keto to be the easiest way to feed yourself for your three weeks of transition. If you combine the 40+ super easy (mix, microwave, and eat in 5 minutes or less) recipes that I included in No Cook Keto with just a little meal prepping, you can assure that you don't fall off the keto wagon just because you don't have keto friendly foods available when you are hungry.
If you're going to have to eat out, just remember the
Focus on Meat, Veggies, and Added Fat
No Bun
No Potatoes (including Fries)
Nothing Breaded
No soda / Sweet Tea / Juice
Only mayo or mustard
Eating fast food isn't the best way to start a Keto Diet, but it is better than no keto diet.
Here is a more comprehensive set of rules for eating out on a keto diet.
If you don't want to use a meal plan, but want a keto shopping list, here is a link to my FREE 15 Essential Keto Shopping List. You'll also want snacks to get through your three week keto challenge, and here is my free article about my family's favorite Keto Snacks.
If you want a more complete keto shopping list, check out my Budget Keto Shopping List. Instead of just 15 Essential Keto Items, this shopping list includes over 40 budget friendly keto staples and you can have it for only three bucks. I've also been working on an even more complete premium keto shopping list for those with the means to eat high quality foods (as we do at our house). If you'd be interested in having that keto shopping list completed soon, please let me know in the comments.
As for other things you need to start your Keto Diet, I think you really only need two.
Trace Minerals to supplement your trace minerals.
Ketone Test Strips so you know when you are making ketones.
Step 4 – Document your starting point.
Three weeks isn't much time, but from my experience helping people just like you, I expect that at the end of this three week keto challenge remembering all of the changes will be more challenging than you expect.
Let's avoid that challenge…you know, let's keep it easy.
Before you start, make some notes about where you are starting from so you have something to compare your final results with.
Take a few photos (face & body)
Weigh yourself.
Take a few measurements (waist, thigh, arm, neck)
Make note to yourself about how you are feeling right now and why you committed to doing the three week keto challenge. Include how you are feeling physically and emotionally.
How I can help you?
I know this is beginning to sound like a broken record, but I've included a Before & After evaluation form in the No Cook Keto Meal Plan. You don't need that form, but it might make your three week keto challenge a little easier.
---
Step 5 – Don't Cheat!
It's only 3 weeks.
Don't cheat even once.
Give your body a chance to make the transition and learn how to burn fat efficiently for fuel. Each time you carb-up your body is going to burn that sugar first, so just don't do.
Get into Ketosis and stay there for three weeks.
How I can help you.
I include a Keto 101 email series with the No Cook Keto Meal Plan. With it, you get one email a day that talks a out the common experiences that keto beginners share.
These timely daily emails serve as a reminder of what's going on in your transition to Ketosis.
As a bonus, each short email adds bits and pieces to your keto knowledge so that by the end of your three weeks you have a much greater understanding of keto.
---
Step 6 – Honest Evaluation of Results.
When you get to the end of your three weeks of keto, it's time to really evaluate how it's worked for you.
Do you feel better?
Did you lose weight or inches?
Do you look better?
How do you feel mentally compared to where you were three weeks ago?
How hard was it for you? Are there certain things that were the greatest challenge for you?
Do your personal benefits outweigh the challenges of a keto way of eating?
How I can help you.
If you follow these steps to start a keto diet, in three weeks you'll know if a keto diet works for you. If it doesn't, you are just out three weeks.
But the chances are that you will now know that keto really does work for you.
No you start working to upgrade your keto. To make your way of doing keto easier, more satisfying, and absolutely sustainable for a life time.
I'm here to help.
---
Take the Three Week Keto Challenge
I challenge you, to three weeks of keto.
Just three weeks.
Maybe 2019 can be the year that finally figure out your way of eating where you can thrive…effortlessly.
It all starts with just three weeks of keto.
You can do the Keto Challenge by yourself, or join my simi-regular Keto Challenge.
It doesn't have to be hard to start keto.
If you've been reading my keto work for awhile, you know that "easy" is a priority in everything I do. It seems to me that many people tend to make everything more complex and harder than it needs to be.
I like my life to be as simple and easy as possible. I'm betting you are the same.
So if you are considering giving a Keto Diet a shot, keep it simple at least for the first three weeks. There will be time later to hone in on the perfect keto diet for you.
For your three weeks, learn the very basics, then and follow the Keto Diet Rules…that's easy keto.
No two people do keto the exact same way, and that's ok. You won't even do your three weeks the same way as everyone else who takes the three week keto challenge. Even if you and your best friend decide to use the No Cook Keto Meal Plan for your three weeks, I guarantee by week two you'll each begin putting your own twist on the meal plan.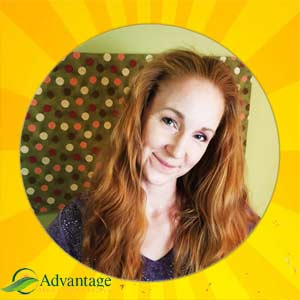 Angela Davis
Founder Advantage Meals
Angela earned her Master's Degree in Holistic Nutrition 14 years ago and began her lifelong journey of nutrition and wellness learning. She began keto meal planning and cooking over a decade ago when she began working with local clients who were under the direct supervision of a medical doctor. Angela is the author of No Cook Keto, the easiest keto meal plan available.
Disclaimer: I am neither a licensed nutritionist nor a medical professional. I never prescribe diets. I only share my personal experiences and those of my clients for informational purposes only. Nutrition details are provided for informational purposes only, and should not be considered medical nutritional data. You should consult your medical professional before making any major changes in the way you eat.