First and foremost, we do Easy Keto at our house. Life's too hard to make my way of eating anything but easy. That's why we do our Keto Parmesan Crusted Chicken Thighs the easiest way possible.
These Parmesan Chicken Thighs are not just easy, they are delicious. With a crispy topping that makes me feel like I'm having fried chicken but without being fried in industrial seed oils? That is a serious win in my book.
What makes this Keto Parmesan Chicken Thigh Recipe so Easy?
First, we use our Air Fryer (affiliate link). The Air Fryer is fast with easy cleanup. If you don't have one, I seriously recommend you get one. I was on the fence for quite a while, thinking we wouldn't use it often enough to warrant making space for an appliance in my kitchen. Boy, was I wrong! We've made everything from chicken to chips to cheesecake in this baby in the past month, and we haven't even scratched the surface. It's just so much faster and easier than using the oven or the stovetop for so many foods!
Second, we don't mess with any kind of dip. No eggs, no mayo, nothing. Cheese will stick without a binder, so let's not complicate this recipe.
Third, we don't coat both sides of the thigh so we don't have to flip it in the middle of cooking.  No one looks at the bottom of their meat anyway, so let's keep it easy keto.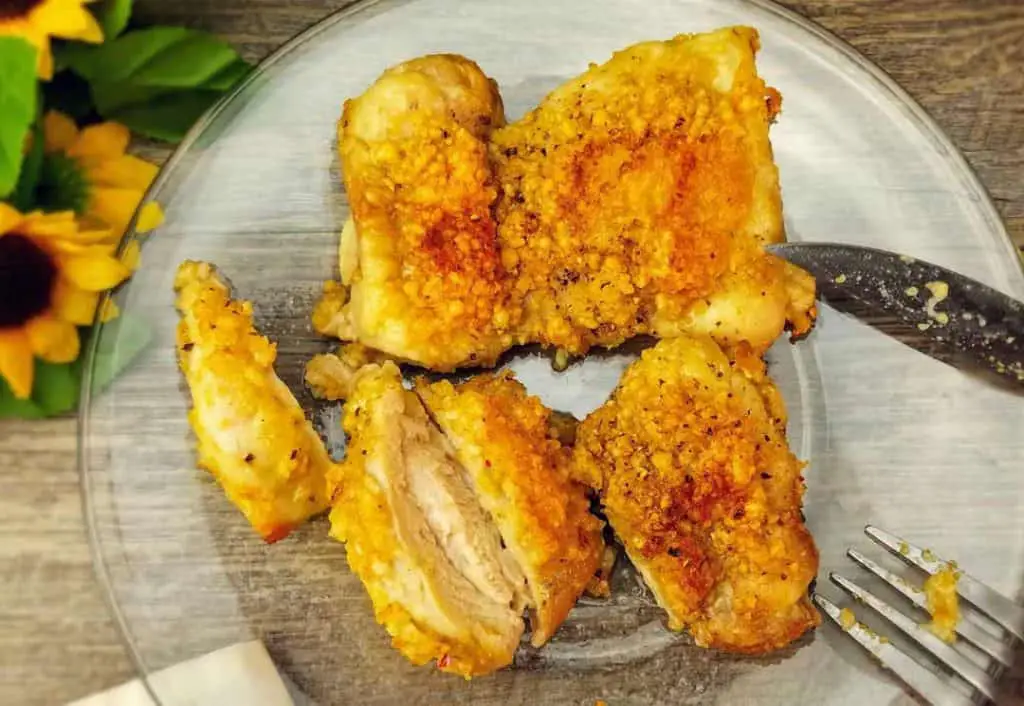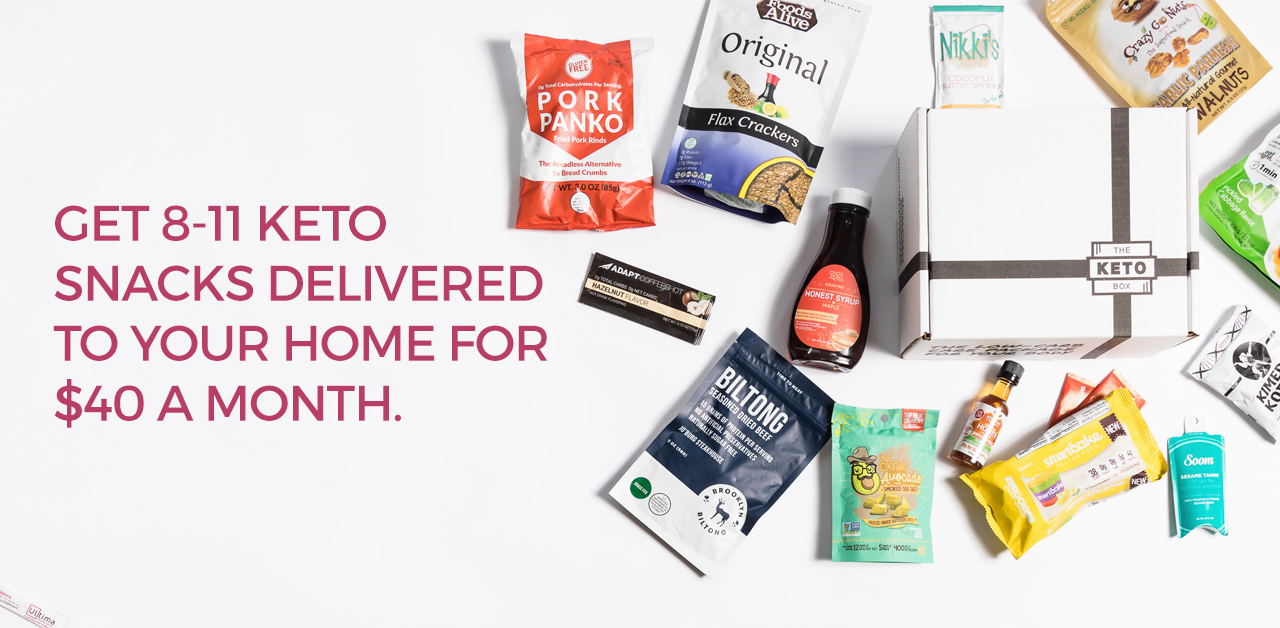 Tweaks and Twists on this Easy Low Carb Recipe
Be sure to check the notes after the recipe for some more tweaks and twists to dress this easy keto recipe up with different flavor profiles. Simple doesn't have to be boring.
Parmesan Bacon Crusted Chicken Thighs
Parmesan cheese and bacon combine to take boneless chicken thighs from simple to fantastic in this low-carb and Keto recipe. Plus, the prep is quick and easy, so this makes a wonderful, family-friendly weeknight meal. This fabulous low-carb dish is an easy weeknight meal but it tastes like Saturday date night.
Print
Pin
Rate
Instructions
If you are using fresh bacon, fry 4 – 6 slices. Drain on paper towels until cool. Crumble and set aside. If you want a faster option, we buy Real Crumbled Bacon (see notes.)

Preheat oven to 400 degrees.

Prepare a 9" x 13" baking pan with cooking spray or grease with butter. Trim the chicken thighs of any grizzle. Place in pan. Salt both sides of each thigh.

Grate parmesan cheese. If you buy shredded parmesan, you can pulse it in a food processor until it is the size and consistency of grated. In a mixing bowl, combine cheese with crumbled bacon, garlic powder, Italian seasoning and pepper. Set aside.

Spread approximately 1 tsp of mayonnaise on each thigh. Top with parmesan mixture.

Bake for 30 minutes, or until thighs are cooked through.
Notes
Fresh cooked bacon is the best, but sometimes I need an easier, faster option. I always keep a bag of real crumbled bacon in the fridge.
Here is an Amazon link to the brand that I use.
It's a great option for this recipe to keep the prep fast and easy!
You could use any real mayonnaise, but I highly suggest you try to avoid industrially processed oils, and conventional mayos are full of them. Avocado oil based mayo is much less inflammatory.
We buy Primal Kitchen Avocado Mayo and love it.
A serving is one thigh.
Nutrition – Not laboratory tested.
Nutrition Facts
Parmesan Bacon Crusted Chicken Thighs
Amount Per Serving
Calories 308
Calories from Fat 144
% Daily Value*
Fat 16g25%
Cholesterol 120mg40%
Sodium 954mg40%
Potassium 331mg9%
Carbohydrates 1g0%
Protein 33g66%
Vitamin A 143IU3%
Vitamin C 1mg1%
Calcium 176mg18%
Iron 1mg6%
* Percent Daily Values are based on a 2000 calorie diet.
Love this recipe?
Please give it a rating in the comments below!
If you like the recipe below, please take a moment to Rate this recipe and Share it. We work so hard on publishing these recipes, and those little acts of kindness mean the world to us.
Thank You,
~ Angela