Bite sized chocolate fat bombs packed with good keto fats!
Chocolate Coconut Fat Bomb Macros
About this recipe
By: Angela Davis
These are my for real, every day, go-to chocolate keto fat bomb treats. I eat several of these chocolate coconut fat bombs as snacks at least once a day and easily stay in ketosis. Coconut contains medium chain triglycerides (MCTs) which are metabolized differently than other fatty acids, and they actually increase the production of ketones. Add to that the antioxidants and induction of feel-good serotonin by cacao (among many other neurological benefits!), and you have a serious win. Eating a Keto diet is not 'dieting', it's a way of living that will knock your socks off. Enjoy.
Ingredients
Affiliate links included on some ingredients for you convenience.
Most of the ingredients are linked to Amazon affiliate links in the above recipe. Using those links helps support our efforts here. Thank you.
Step by Step Instructions
Step 1
If coconut butter is solid, you'll need to warm it up to make it easily stirrable. It will scorch easily if microwaved, so it is better to place in a pan of hot water, in front of the vent of your oven while it is on, wrap in a hot pad or place in a very low (200 degrees or less) oven for 5 minutes at a time. Whatever method you use, check it often. Once you can easily stir it, pour half the contents into a pourable measuring cup or bowl. (If you make this often, as I do, save the jar from the previous batch. Then you can pour and stir in it. See video below!) Add cacao powder, vanilla and salt, stir. Add remaining coconut butter and stir until well combined.
Step 2
To portion into 22 small fat bombs, use a truffle mold or ice cube tray and each will be about 1 tbsp of mixture. Here is an affiliate link to my new favorite silicon mold for my fat bombs. It's larger in diameter than the fat bombs in the picture, but shallower so they are easier to eat. If you don't have a small mold, pour the contents into a 9"x9" pan lined with parchment or waxed paper. Place in freezer. If using a pan, after 20 minutes, score the fat bombs with a sharp knife, cutting about half-way through. Return to freezer. Once completely set, remove from pan and break into servings along the score lines. Store in freezer.
Step 3
To serve, remove from freezer and set on counter for 15 minutes to soften before eating.
More Keto Recipes here on Advantage Meals.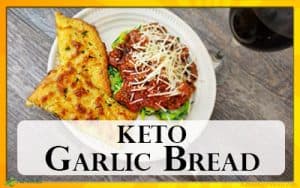 Easy Cheesy Keto Garlic Bread Recipe - Keto Recipe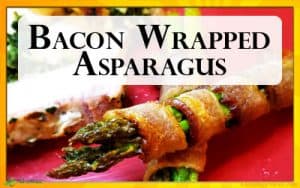 Bacon, Spinach and Strawberry Keto Salad Recipe