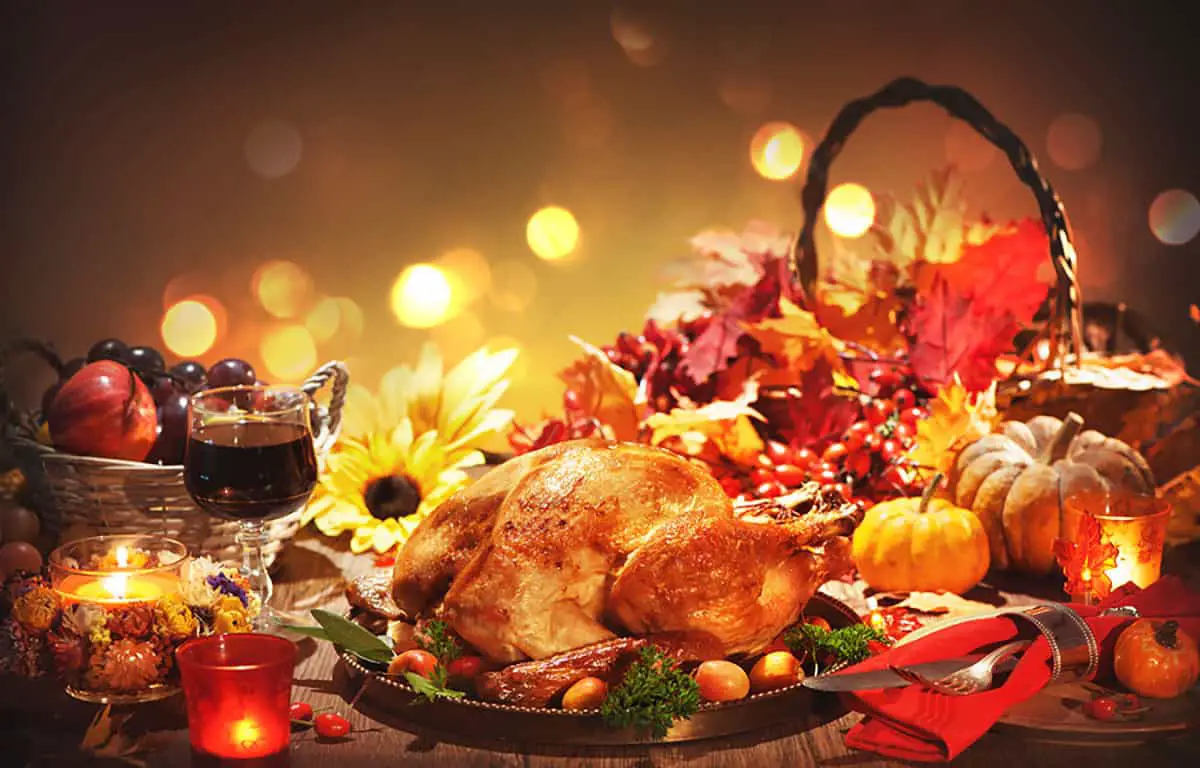 This site may contain links to affiliate websites, and we receive an affiliate commission for any purchases made by you on the affiliate website using such links.
As Angela and I begin planning our family's low carb Thanksgiving menu, we decided to go ahead an collect our favorite keto Thanksgiving recipes in one place.
Please, let us know in the comments what you are serving!  We just might add it to the list!
P.S.  If you are a foodie and have a recipe published on your website that I should consider for this list, contact me.
Best Keto Thanksgiving Appetizer Recipes
Deviled Eggs are a must-have at our holiday gatherings, and these are a favorite recipe. Not only tasty but full of keto-approved fat.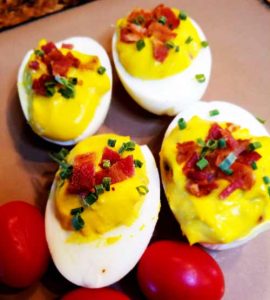 I love stuffed mushrooms, so Angela came up with this easy low carb recipe for my Father's Day feast, but now it shows up at many of our family feasts.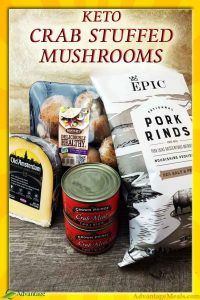 These made the list because they are super easy and have bacon.  Everything is better with bacon.
Not all Thanksgiving recipes need to be fancy, and this one is perfect for the whole family.  Not only will our kids love to eat these, but they'll also love making them for the party!

---
Keto Thanksgiving Main Dish Recipes
I love the savory bang of garlic butter, and love how moist this turkey turns out.
Bacon makes everything better, and not everyone needs a whole turkey so this bacon wrapped turkey breast gives you a flavorful and moist feast for a smaller group.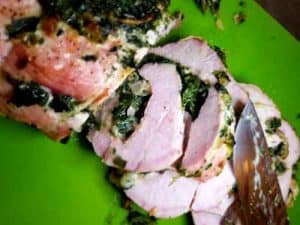 I made this Stuffed Pork Loin the first time for Angela's Mother's Day Feast, but it's become a weekend family dinner because the kids just LOVE this meal. 
The stuffing makes cooking a moist pork loin much more foolproof. 
I have a Grandfather-In-Law who's not a big fan of turkey, so for years we've included a non-turkey entree at each family Thanksgiving menu. You can't beat prime rib, and it will certainly make the meal memorable. 
Another great option for those in your family who doesn't love Thanksgiving Turkey, but who you still want to spoil with something a little fancy that they'll be telling their friends about.
---
Keto Thanksgiving Side Dish Recipes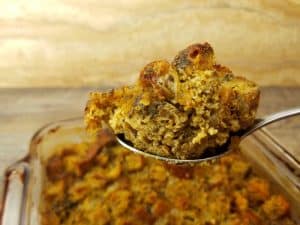 Around here, no Thanksgiving Feast is complete without a great cornbread stuffing (or dressing if you prefer).  Angela tried dozens of versions before landing on this one.  No one will know they are low carbing it.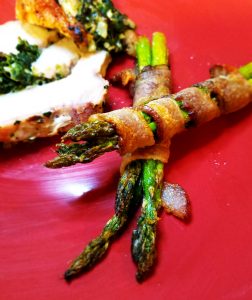 So fancy…  I served this with Angela's Mother's Day Pork Loin, and it was a big hit.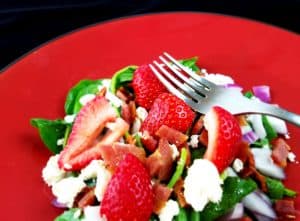 Salad doesn't have to be boring, and the strawberries are a great keto friendly fruit to dress up your low carb feast.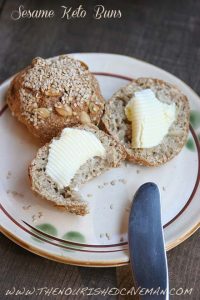 My family always loved having rolls on the dinner table, and now we can still have our rolls while preserving our ketones.
A little spice for you Keto Thanksgiving menu.
There's many flavors of stuffing (sometime have two at our Thanksgiving feast), and this is one of our favorites.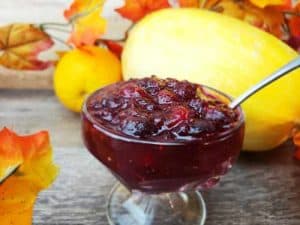 Grandma loves cranberry sauce, so Angela came up with this low carb Thanksgiving Cranberry Sauce Recipe.  It's really good, and it's also used in the tarts in the dessert section.

Keto Thanksgiving Dessert Recipes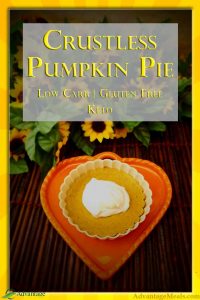 Pumpkin Pie is a must have at our Thanksgiving Feasts.  This version is crustless, making it much lower carb and single serve sized to help make portion control easier for everyone.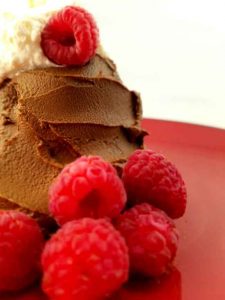 I debated including this in the list, because at our house it's part of our Sunday mealprep and is nearly always in the fridge. Still, it's so good that we serve it on Thanksgiving just to treat the rest of the family while making sure we get the fat we want.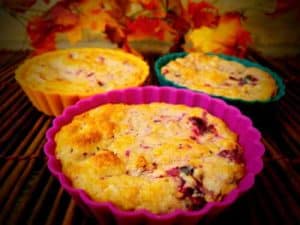 ---
Keto Thanksgiving Drink Recipes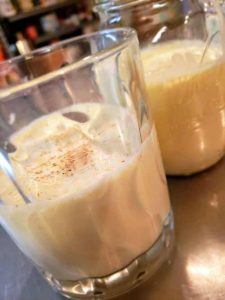 In our home, we tend to think of Egg Nog as a Christmas drink, but Angela home-made version is such a big hit that we usually break it out at Thanksgiving to let the family have a little taste before it matures into it's full Christmas treat.
Fat-Bomb Cocktail?  Sign me up!
So festive and low carb.
This one has a few carbs, but it's so good!
---
Keto Thanksgiving Breakfast Recipes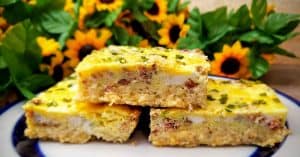 Angela originally made a huge batch of this to feed the family on a beach side vacation.  But if you have an army of family to feed over the holidays, a big bowl of this in the fridge will make your mornings less hectic.
---
We hope you found something on this list to make your Thanksgiving Feast even better.  
Please, let us know in the comments what you are serving to your family on Thanksgiving.  
If you are new to keto and struggling with how to make your new way of eating fit with feeding you're whole family, know that you are not alone.  Angela wrote this article to help people get through the Thanksgiving with their ketones and their sanity in tact.
Be well, 
Stacey