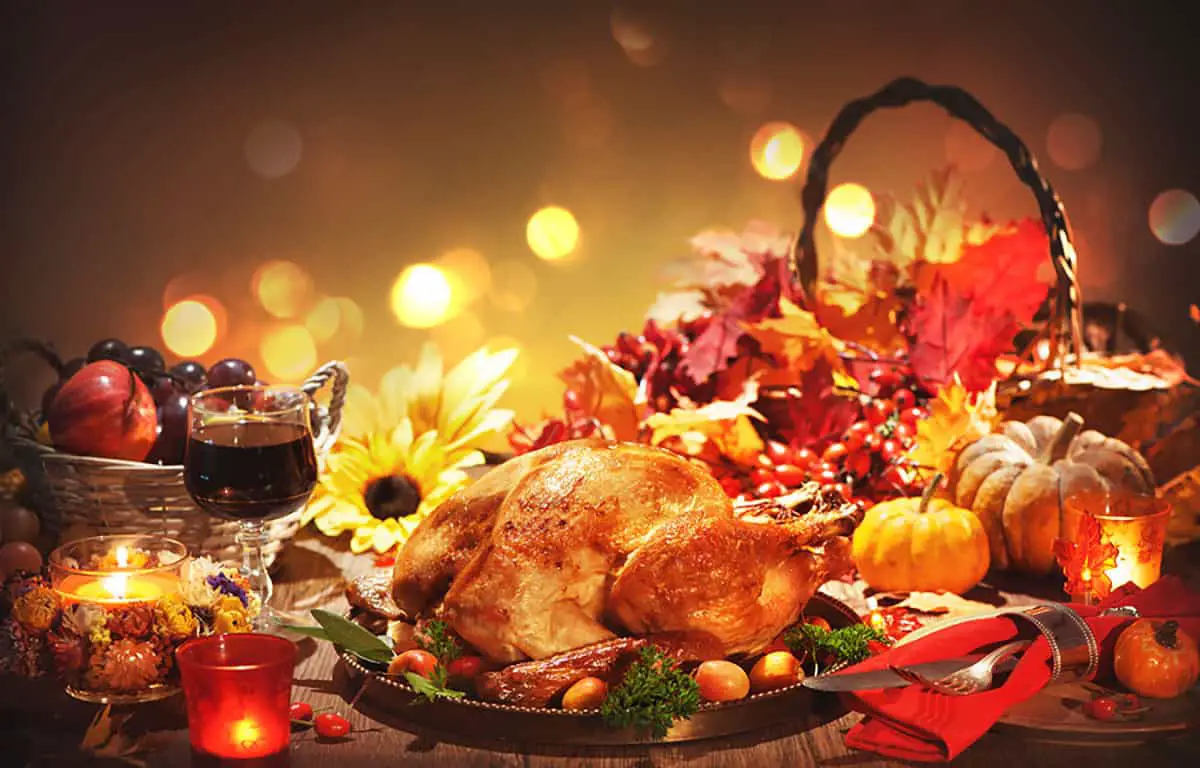 As Angela and I begin planning our family's low carb Thanksgiving menu, we decided to go ahead an collect our favorite keto Thanksgiving recipes in one place.
Please, let us know in the comments what you are serving!  We just might add it to the list!
P.S.  If you are a foodie and have a recipe published on your website that I should consider for this list, contact me.
Best Keto Thanksgiving Appetizer Recipes
1 – Bacon Deviled Eggs – From Angela of Advantage Meals Keto.
Deviled Eggs are a must-have at our holiday gatherings, and these are a favorite recipe. Not only tasty, but full of keto approved fat.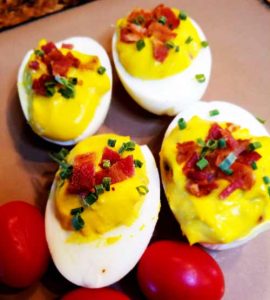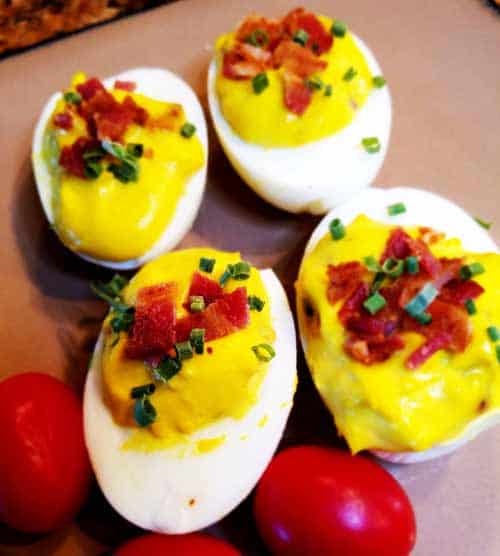 2 – Keto Crab Stuffed Mushrooms – From Angela of Advantage Meals Keto
I love stuffed mushrooms, so Angela came up with this easy low carb recipe for my Father's Day feast, but now it shows up at many of our family feasts.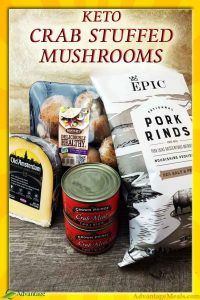 3 – Simple Keto BLT Bites – From Thena at My Mountain Kitchen
These made the list because they are super easy and have bacon.  Everything is better with bacon.
4 – Low Carb Taco Bites – From Kat at Home Made Interest
Not all Thanksgiving recipes need to be fancy, and this one is perfect for the whole family.  Not only will our kids love to eat these, they'll love making them for the party!

5 – Keto Sausage Balls – Peace Love & Low Carb
Ummm…sausage.  Nuff said.
Keto Thanksgiving Main Dish Recipes
6 – Garlic Butter Herb Roasted Turkey – From Maya of Wholesome Yum
I love the savory bang of garlic butter, and love how moist this turkey turns out.
7 – Bacon Wrapped Turkey Breast Stuffed with Spinach and Feta – From Nocole at All Recipes
Bacon makes everything better, and not everyone needs a whole turkey so this bacon wrapped turkey breast gives you a flavorful and moist feast for a smaller group.
8 – Stuffed Pork Loin – From Angela of Advantage Meals.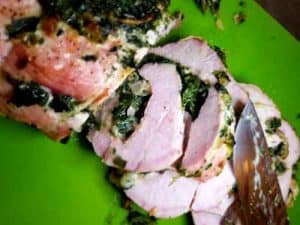 I made this the first time for
Angela's Mother's Day Feast
, but it's become a weekend family dinner because the kids just LOVE this meal.  The stuffing makes cooking a moist pork loin much more foolproof.
I have a Grandfather-In-Law who's not a big fan of turkey, so for years we've included a non-turkey entree at each family Thanksgiving menu. You can't beat prime rib, and it will certainly make the meal memorable.
Another great option for those in your family who don't love Thanksgiving Turkey, but who you still want to spoil with something a little fancy that they'll be telling their friends about.
Keto Thanksgiving Side Dish Recipes
11 – Low Carb Cornbread Dressing – From Angela of Advantage Meals Keto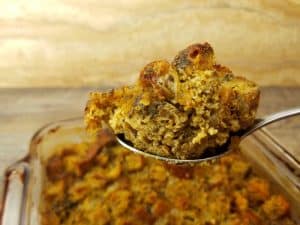 Around here, no Thanksgiving Feast is complete without a great cornbread stuffing (or dressing if you prefer).  Angela tried dozens of versions before landing on this one.  No one will know they are low carbing it.
12 – Bacon Wrapped Asparagus – From Angela of Advantage Meals Keto.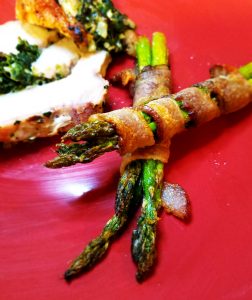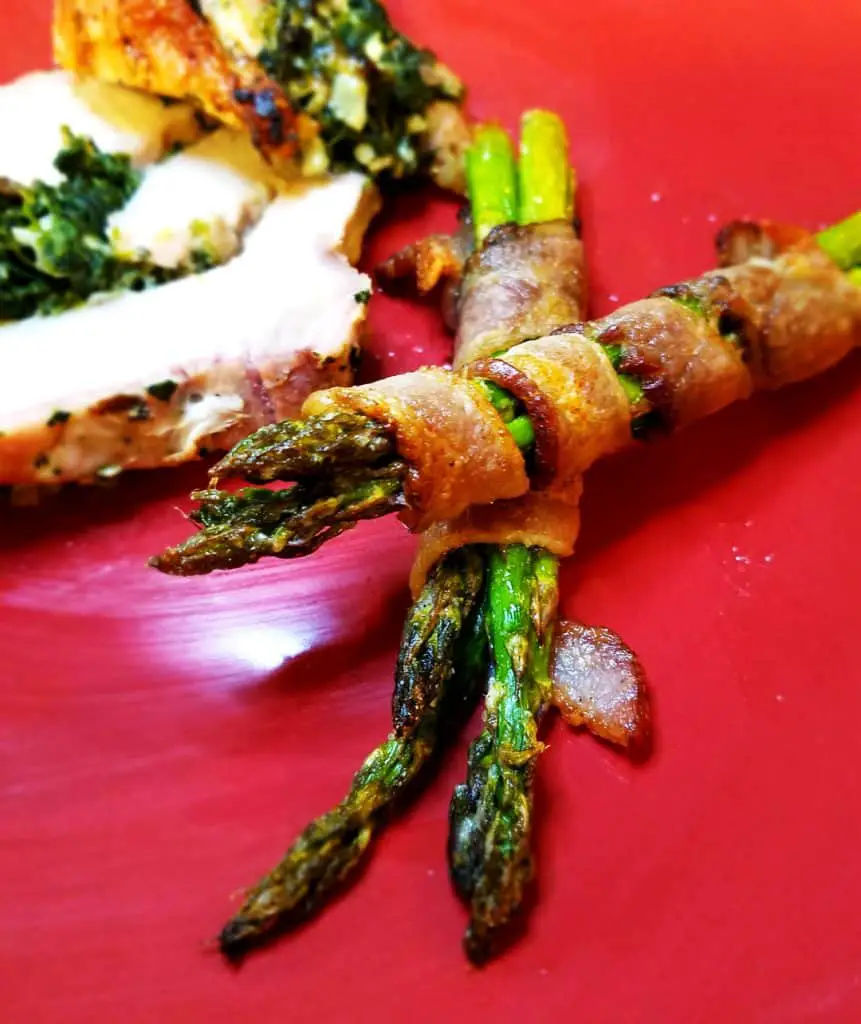 So fancy…  I served this with Angela's Mother's Day Pork Loin, and it was a big hit.
13 – Bacon, Spinach, and Strawberry Salad – From Angela of Advantage Meals Keto.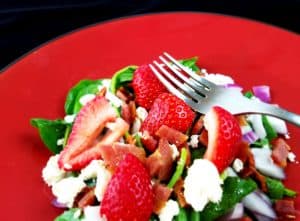 Salad doesn't have to be boring, and the strawberries are a great keto friendly fruit to dress up your low carb feast.
14 – Sesame Keto Buns – From Vivica at The Nourished Cave Man.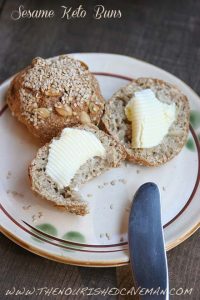 My family always loved having rolls on the dinner table, and now we can still have our rolls while preserving our ketones.
15 – Cranberry Jalapeno "Cornbread" Muffins – From Carolyn of All I Dream About is Food.
A little spice for you Keto Thanksgiving menu.
16 – Cranberry Pecan Low Carb Stuffing – From Peace Love and Low Carb.
There's many flavors of stuffing (sometime have two at our Thanksgiving feast), and this is one of our favorites.
17 – Keto Cranberry Sauce – From Angela of Advantage Meals Keto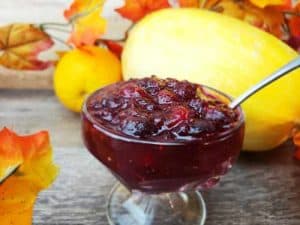 Grandma loves cranberry sauce, so Angela came up with this low carb Thanksgiving Cranberry Sauce Recipe.  It's really good, and it's also used in the tarts in the dessert section.

Keto Thanksgiving Dessert Recipes
18 – Crustless Pumpkin Pie – From Angela of Advantage Meals Keto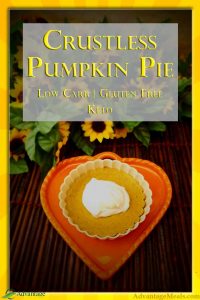 Pumpkin Pie is a must have at our Thanksgiving Feasts.  This version is crustless, making it much lower carb and single serve sized to help make portion control easier for everyone.
19 – Avocado Mousse – From Angela of Advantage Meals Keto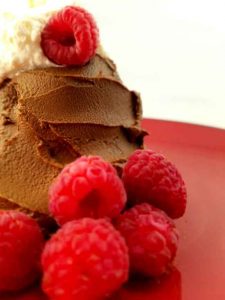 I debated including this in the list, because at our house it's part of our Sunday mealprep and is nearly always in the fridge. Still, it's so good that we serve it on Thanksgiving just to treat the rest of the family while making sure we get the fat we want.
20 – Pumpkin Cheese Cake – From Madison at Delish
21 – Cranberry Cream Cheese Mini Tart – From Angela of Advantage Meals Keto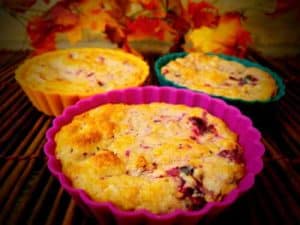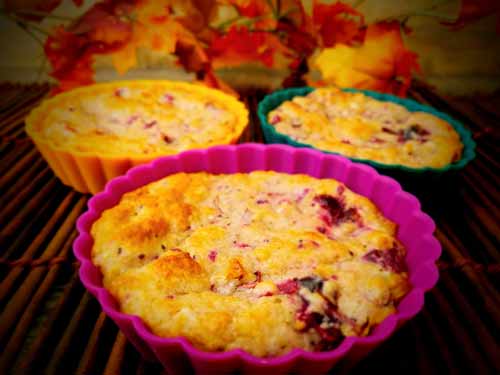 Keto Thanksgiving Drink Recipes
22 – Homemade Egg Nog – From Angela of Advantage Meals Keto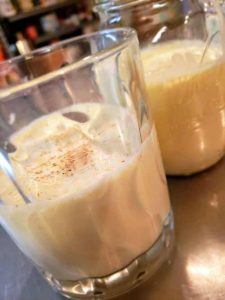 In our home, we tend to think of Egg Nog as a Christmas drink, but Angela home-made version is such a big hit that we usually break it out at Thanksgiving to let the family have a little taste before it matures into it's full Christmas treat.
23 – Hot Buttered Rum – From Tasha at Ketogasam
Fat-Bomb Cocktail?  Sign me up!
24 – Raspberry Mimosa – From My Life Cookbook
So festive and low carb.
25 – Sugar Free Ginger Bread Martinis – From Carolyn at All I Dream About is Food
This one has a few carbs, but it's so good!
Keto Thanksgiving Breakfast Recipes
26 – Keto Breakfast Casserole Recipe – From Angela of Advantage Meals Keto.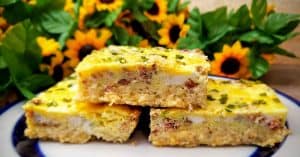 27 – Breakfast Casserole – From Angela of Advantage Meals Keto
Angela originally made a huge batch of this to feed the family on a beach side vacation.  But if you have an army of family to feed over the holidays, a big bowl of this in the fridge will make your mornings less hectic.