About Advantage Meals
Keto Resources for the Keto Beginner.
Keto Articles, Recipes, and Research.
Angela Davis: Co-Owner Advantage Meals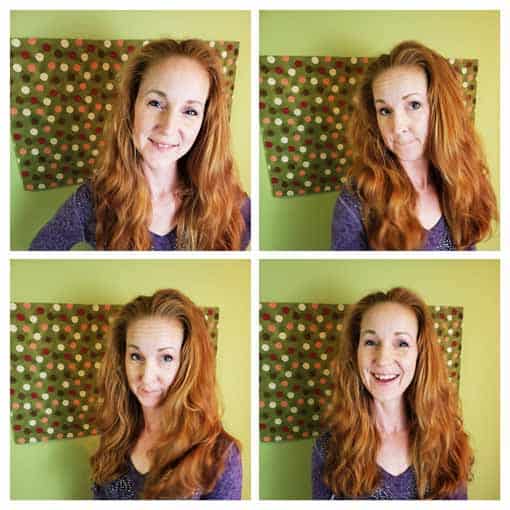 I have a Bachelors degree in Anthropology and Master's in Holistic Nutrition and have been coaching health and diet for over 15 years.
I also have 15 years experience running a meal solutions business where we prepare and deliver healthy home cooked meals to our clients.
My passion and career is food, nutrition, and health.
Currently, I run Magic Meals Home Delivery and Advantage Meals from our home in the country.  I have two wonderful children (10 and 12 years old), a great chocolate Lab named Duke, and a kitten named Sox.  We have a huge organic garden, free range chickens, bees, and more.
My personal journey to health began with the Standard American Diet as a young person, and I was not as healthy as I looked.  My health issues included everything from gastroesophageal reflux disease to joint pain to abnormal biopsies – scary! And all these before my 25th birthday.
I just knew that these things shouldn't be "normal", and I began studying health and nutrition. At 25, I began work on my Master's degree, and I moved to a conventional wisdom diet (low fat, whole grain, mostly vegetarian) and my heartburn and abnormal biopsies went away.  Whew! At this time, I began teaching others how to change their way of eating to change their lives.
In my 30's, I still had lots of digestive issues, joint pain, irregular menstrual cycles and I had to work really hard to maintain my weight. I moved to an Ancestral Diet or Primal Diet, where I finally found maintaining my ideal weight easier, but not effortless.  And then, in my late 30's I tried the Keto Diet and thrived.
Now, in my 40s, I primarily teach Keto and Primal ways of eating.  While I'm neither a licensed nutritionist nor dietitian, I do have a unique wealth of first hand experience helping people just like you find a way of eating where each individual can thrive. While I never prescribe diets and I will always advise you to check with your medical professional before making major changes in your diet, I will happily share with you my own experiences and what I have seen work for my clients over the years.
I believe that there is no one right way to live or eat.
I believe that every individual is different, and their optimal diets are just as different.
I would love to help you find way of eating where you can effortlessly thrive.
Stacey Davis: Co-Owner Advantage Meals
15 years ago, I fell in love with the pretty red head who looked at the world in ways I'd never imagined. I have a Bachelor's degree in Electronics Engineering and worked in the corporate world for five years after graduating.
Then I began my journey as a entrepreneur. I have been self-employed for over 25 years, and I love it. I lean on Angela for her immense wisdom regarding holistic nutrition and the latest dietary research and have followed her through her journey to health.
At my least healthy, I was 245 pounds with very high blood pressure when I was 33.  Now, at 50, I'm 185 with rock star blood pressure.  Through the years, I'd gotten closer to health, but moving to Primal and Keto finally made it effortless for me.
I bring some mad cooking skills to the partnership which I use daily in our 14 year old Meal Solutions Business.  I also bring broad tech and marketing skills, and I like visiting with people. Most importantly, I'm Angela's biggest supporter and when I say that she will give it her all to help you thrive, please know I speak not only from love, but from 15 years of seeing her do just that again and again.
Angela and Stacey's Journey to Advantage Meals
For the last 15 years we've operated the meal solutions business that we created to support our family and our local community.  Through our business, we have helped over 1,300 local people truly eat better.
We prepare about 400 meals a week for our clients.  Most of them are following a way of eating that they hope will help them meet their weight loss goals.  Over a decade ago we began preparing Keto meals for one client who was under medical supervision.  After seeing her success, we began offering Keto and Primal meals to other clients who choose to follow a low carb / high fat diet.
After a lifetime of following a conventional wisdom 'healthy' diet, about five years ago both of us went Primal.  It was a tough transition away from our 'healthy' diet, because for years, we had eaten everything we were supposed to, yet we still struggled to maintain our weight. The results of the Primal diet were amazing for both of us, including balanced energy, less joint pain, and smoother skin, just in the first few weeks.  Maintaining our weight became so much easier, but we still had struggles at times.
In early 2018, because of some personal issues, we decided to go full Keto, despite the fact that we didn't have much extra weight to lose.  With Keto, our personal experience was even more amazing.
Within six months, we both looked and felt better than we had since our twenties, and it's all because of Keto.   That is why we started Advantage Meals.
Now we are offering our years of experience to you through AdvantageMeals.com.
Advantage Keto
We believe that good food is the foundation of a good life.
Fifteen years ago we began on our path towards our full-time, work-at-home cooking business when we created Magic Meals Home Delivery.  Over the years our business has helped our local clients thrive through better food and coaching. Now we want to help you thrive.
From experience, we know that having someone tell you what to eat is not enough.  You need to understand why, you need to experience success, and you need to be learn how to shop, prepare, and enjoy great food that helps you meet your goals.  We can help with that, because we've done it countless times for our local clients.
For the first year here at Advantage Meals, our focus is a Low Carb / High Fat diet, because that's the way of eating that we've seen have the most dramatic and sustainable success for ourselves, our friends, and our clients.
If you are looking to start a Ketogenic or Low Carb diet, here you'll find the information you need as a beginner to the Keto Diet and Ketogenic way of life.  We're adding more information about the Primal Diet all the time, as we see the two as very related.